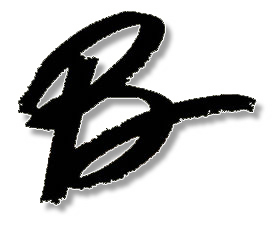 Full Service Since 1973
Over time the drawing boards have been replaced by a network of state-of-the-art computers; the paste-ups have given way to PDFs; the typewriters are generally gathering dust and something called "DSL lines" help us communicate across the globe. All that technology is really pretty neat. But you'll discover that more impressive are the people who write, draw, research and brainstorm at Bob Holberg Advertising and who continue to be clever on demand day-in and day-out.
From TV to Catalogs, Radio to Retail, Direct Mail to Outdoor, Corporate Identity to Point-of-Sales – our 30+ years of effective creativity may be your answer, too.
And yes, there really is a Bob. Call or e-mail him –
he gets along well with most adults.
800-248-8104 Nationwide

bob@bobholberg.net

251-341-1670 • Fax 251-343-2233